NEIL G. TAYLOR CRIMINAL DEFENSE ATTORNEY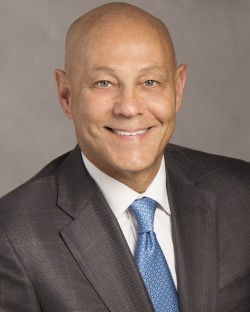 Prosecution Is A Life Altering Experience
Among other things, it may result in:
Conviction and Permanent Criminal Record
Prison
Loss of Civil Rights
Financial Ruin
Inability to Secure Employment
Humiliation
Destruction of Family and/or Personal Relationships
The sad truth is that, everyday, in every city across the United States, individuals become convicted felons in state and federal courts, in large measure, because of their selection of criminal defense counsel.  There are only two options:
1.  Trial
2.  Guilty Plea
Few lawyers have the experience, talent, dedication and/or time to resolve cases by Trial, especially when the case is large and/or complex.  Most lawyers resolve cases by Guilty Plea, however, they lack the leverage prosecutors extend to those that try cases and, in the face of knowing they are in for a fight with skilled and determined counsel, prosecutors will often extend better deals to avoid the risk of losing at trial.
There are few things worse than engaging criminal defense counsel for a contested case and being advised, shortly thereafter, that pleading guilty is the best option.  Do not let it happen to you!
Mr. Taylor has been certified by the Florida Bar as a specialist in criminal trial defense since 1983 and is a veteran of well over 400 felony jury trials. He has represented public entities and figures, as well as private individuals, on matters ranging from driving under the influence to capital murder in state courts and from narcotics to health care fraud, money laundering, tax evasion, and securities fraud in federal courts.  For over 30 years, Mr. Taylor has been acknowledged by his peers and held the distinction of being rated AV Preeminent (highest for ethical standards and legal ability, held by only 10% of attorneys).
Mr. Taylor's practice is devoted, 100%, to criminal trial defense in state and federal courts all across the country.  He is a member of the Florida, Tennessee, and New York Bars.  He has appeared in state and federal trial courts in, among other locations, New York, California, Georgia, North Carolina, Tennessee, Illinois, Arizona, Virginia and Connecticut.
A former state prosecutor (3 years), public defender (3 years), and federal prosecutor (3 years), Mr. Taylor is confident, determined, and always prepared to aggressively, but smartly, champion his client's cause.